John Cale:
Vintage Violence
(1970). When John Cale left the Velvet Underground, the VU turned first quiet and introspective and then poppy. With Cale gone, the avant-garde noise of the first two VU albums was also conspicuously absent. Which is what makes his 70s albums so surprising.
Vintage Violence
is a distinctly folky affair and in isolation might be a more beloved album to me, but only in the context of the rest of the Cale discography is it a second-tier album.
Church of Anthrax
(with Terry Riley, 1971) and
The Academy In Peril
(1972).
Church of Anthrax
, composed and performed by Cale with the minimalist composer Terry Riley, vacillates between rock and compositional music with wild abandon, although it never really settles on either, and reportedly neither artist was satisfied with it. I really like it, though.
The Academy In Peril
is more of a chamber pop album positioned between rock and compositional music, and it's okay, but probably more interesting to established Cale fans.
Paris 1919
(1973).
Paris 1919
is a stone classic. Cale's backed by members of Little Feat, strangely enough, and they achieve a chamber-folk-rock catharsis of sorts. Cale's lyrics are literary and strong, and there's not a wasted moment on the album. Beautiful and perfect. It's hard to pick favorite tracks, but I suppose I'd say the title track and "Andalucia" have special places in my heart. Ah, but I also love "A Child's Christmas in Wales" (which I'm going to have to fire up again for the holidays soon) and "Hanky Panky Nohow." Hell, it's a great album. Just get it.
Fear
(1974). The next three (current available under the name
The Island Years
) capture Cale moving from the highbrow subject matter of
Paris 1919
into an abrasive and confrontational art-punk-glam pastiche that cannot hide its fundamental loveliness.
Fear
assembles a band that includes Brian Eno, Phil Manzanera, Fred Smith (later of Television, I believe), and even Richard Thompson on one track, although his guitar part is virtually unrecognizable. The genre touches are all over the pop music map, but the overall sound is Cale working out his demons.
Slow Dazzle
(1975).
Slow Dazzle
pushes the demons further to the surface. The band here contains Eno and Manzanera again, along with studio whiz Chris Spedding and the Island Records rhythm section of Gerry Conway and Pat Donaldson (both of whom also appear on Richard Thompson's 70s albums). The tribute to Brian Wilson, "Mr. Wilson," is fantastic and the cover of "Heartbreak Hotel" is pure drama. But the standout track is "Guts," which opens with the line "The bugger in the short sleeves fucked my wife," which directly refers to Cale catching Kevin Ayers in bed with his wife the night before their famous June 1, 1974 concert with Brian Eno and Nico. Awkward!
Helen of Troy
(1975). The album-as-therapy point breaks here. This time out, the band has replaced Gerry Conway with Phil Collins and lost Manzanera, but Eno, Spedding, and Donaldson remain. And Robert Kirby, beloved by many for his string arrangements for Nick Drake, is also credited for the strings. And Cale cuts to the quick every way he can, culminating in the 1-2-3 punch of "Cable Hogue," "I Keep A Close Watch," and a cover of "Pablo Picasso" on the second side. "I Keep A Close Watch," in particular, is a killer track, taking Johnny Cash's first line from "I Walk The Line" and turning it into something darker and somehow more powerful. Who tries to one-up Johnny Cash? Amazing.
Animal Justice
EP (1977) and
Sabotage/Live
(1979). My old friend Andy used to talk about how blistering Cale's live show was, and I was always surprised by this news until I heard
Sabotage/Live
. Because "blistering" is exactly the right word for this. The cover has Cale dressed up as a spy - trenchcoat, sunglasses, fedora, the works - in front of a mushroom cloud. Good imagery. Cale sounds ready to set off a bomb by himself. This version of
Sabotage
adds the
Animal Justice
EP, which I have in a separate version, and another song. The EP has the scathing track "Chicken Shit," about Cale's band quitting him in the aftermath of Cale chopping the head off of an already-dead chicken onstage. It also has the powerful and tender track "Hedda Gabler," based on the Ibsen play. And that's Cale in a nutshell: one second ranting at the world over howling art-punk, the next singing highly literate chamber-folk. He follows his emotions wherever they lead, and that seems to me the whole point of listening to rock music.
-----
Since John Coltrane is next, and I have, well, a lot of his music, I'm going to dip into back-catalog for a while. In fact, instead of starting Coltrane right away, I'm going to review Christmas music for a while. Starting next time. Maybe I'll mix in some catch-up albums and Coltrane to keep from going insane with holiday cheer. Anyway.
Catch-up!
Aceyalone - "A Beautiful Mine." This is the track that gave its music to the theme from Mad Men. I don't have much Aceyalone in my collection, but I like what I have. With a few free tracks from eMusic, I thought I might give it a spin. But, oddly enough, having heard the music sans vocals so many times, Aceyalone's rhymes tend to throw me out of the song. Maybe I need more time.
Animal Collective -
Fall Be Kind
EP (2009). More of Animal Collective's current electronica direction. I've written about this before, but I like their mid-period psych-folk thing the best and have been left a little cold by the current loops-and-squeal direction. I mean, it's not terrible, but I don't love it. This one has many of the same elements as
Merriweather Post Pavilion
, their album from earlier this year. One of the tracks on this EP has a sanctioned sample from the Grateful Dead. This doesn't matter to me, but I suppose it does indicate where they're coming from.
Antibalas -
Who Is This America?
(2004). I reviewed the previous two albums by this Fela Kuti-esque afrobeat band from New York sometime in 2008. Anyway, my old friend Andy sent me a bunch of discs a few months ago, but since my cd burner has been on the fritz, I wasn't able to rip those until more recently. And if it isn't on my ipod, it isn't in my queue for review. So, yes, this is a great album. It's not too different from the previous two, but that's not a problem, really. I mean, Fela Kuti put out approximately 800,000 albums in the 70s and most of them are fantastic, if also a little interchangeable.
The Bad Plus -
These Are The Vistas
(2003) and
Give
(2004). These were also from Andy. I think the first one is pretty damn good. It's sort of like the flip side of Tortoise, where a jazz piano trio punches up their sound with the energy and structure of rock songs (Tortoise being, in my view, a rock band that goes abstract with jazz strategies). Their interest in rock excludes the metal and avant-noise that fuels, say, Borbetomagus or Last Exit. So, yes, it is a lot more Bill Evans than Sonic Youth, but with enough anarchic spirit and humor to annoy the shit out of Wynton Marsalis. The latter one, unfortunately, is a little broader and less enjoyable. There's still quite a bit of goodness to it, but the sound is less ballsy and more crowd-pleasing in a NPR way.
The Beach Boys -
Pet Sounds Sessions A Capella Mix
(1966). Ganked from a blog, here's the inverse of the all-instrumental tracks from the
Pet Sounds Sessions
box: the Beach Boys singing
Pet Sounds
songs without accompaniment. Freakin' beautiful.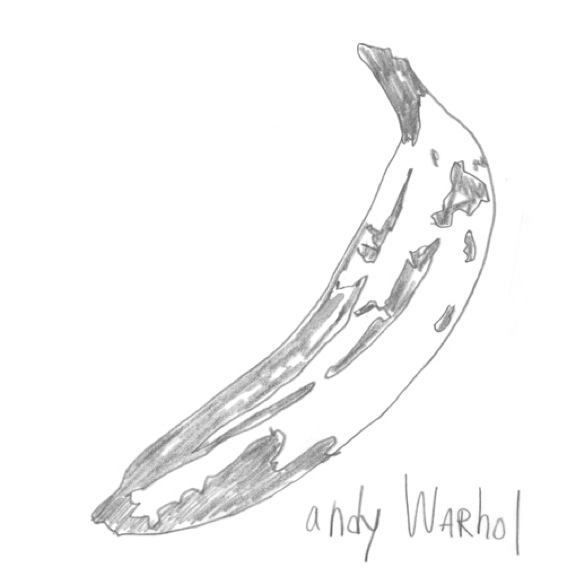 Beck -
Record Club 1: The Velvet Underground And Nico
(2009) and
Record Club 2: Songs Of Leonard Cohen
(2009). This is a pretty cool thing that Beck's doing: recording cover versions of some of his favorite albums and releasing them for free on the Internet. Not that anyone should pay for these, because they have a ramshackle feel that is perfectly suited for a web-only fun thing, but not so great for an album that someone has to pay for. Anyway, Beck's take on the songs is sometimes inspired and sometimes annoying, somewhat like Beck's music itself, but wholly welcome.
Everly Brothers -
The Everly Brothers Sing Great Country Hits
(1963). This album title does not lie. The Everly Brothers, who are great, harmonize together (greatly) on some country hits, which are, in a word, great. Doesn't hurt that they chose songs by songwriters such as Don Gibson, Hank Williams, and Hank Locklin. Top-notch stuff.
Jim Reeves -
The Essential Jim Reeves
(released 1953-1970).
After reviewing Jim Reeves' song "He'll Have To Go" a few weeks ago
, I decided I'd take the plunge and pick up a best-of when my eMusic downloads came through. So I did and this is it. Might even be a little more Reeves than I needed. But I dig his countrypolitan sound and smooth delivery, and I like how many of his songs are about truly screwed-up relationships. Also of note: Reeves died in a plane crash in 1964, and yet he had recorded so many tracks that his label was able to release new music under his name for the next decade. Now that's truly messed-up, too.