The Klezmatics - "Honeyky Hanuka" and "Hanuka Dance." The album says that both of these are Woody Guthrie songs, but I've only heard Guthrie's version of the latter. These were recommended by someone. I like the former, which sounds like a traditional Hanukkah song, but the latter lays on the sentiment pretty thickly.

Leon Redbone - Christmas Island (1987). This is basically Redbone doing his schtick with a feel that sometimes recalls New Orleans and sometimes Hawaii. Dr. John sings "Frosty The Snowman" with him, which is pretty great.

Los Straitjackets - 'Tis The Season For Los Straitjackets (2002). This is actually only about half of the songs from this album, but they're wonderful: surf rock Christmas instrumentals.

Loudon Wainwright III - "Suddenly It's Christmas." This is one of the songs LW3 played when we saw him play with Richard Thompson last month. The opening lines serve as a mission statement here: "Suddenly it's Christmas/right after Halloween/Forget about Thanksgiving/It's just a buffet in-between." Clever, yes, but with diminishing returns. Fortunately I only listen to it once a year or so.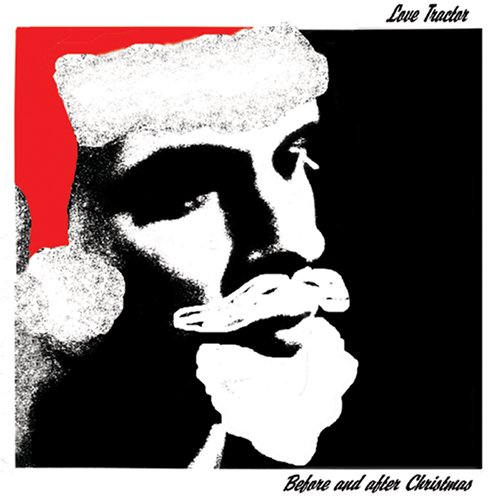 Love Tractor -
Before And After Christmas
(2006). What's not to love here? The silly "Brian Eno Can Be Your Santa Claus" cover, the versions of songs from Vince Guaraldi's
Charlie Brown Christmas
soundtrack, the fact that Love Tractor is playing music together again: all awesome. This only came out some three years ago and it's already among my absolute favorite Christmas albums.
Low -
Christmas
(1999). Here's another favorite Christmas album. Well, an EP, really. I like Low's music quite a bit, although their more hard-rockin' turn of late is less interesting than their quieter early work. This one is from their early period, and it's a delight, with strong originals, fun covers, and a straightforwardness borne right out of their Christian faith that is heartfelt without being strident or losing sight of the fact that the holidays are typically much more about stress and frustration than family and love.
----

Aaaaaand some non-Xmas music for the rest of us!

Eric B. and Rakim -
Paid In Full
(1987). This is what's meant by seminal hip-hop. Rakim lays down clever and often hilarious rhymes while Eric B. sets up old-school 808 beats and scratches. It's fantastic on its own and a vital part of the roadmap to future hip-hop. And I had gone my whole life without hearing it until a few weeks ago. That's a crime.
The Feminine Complex - Livin' Love (1969). Another one I picked up whilst thinking about the Oxford American. My friend Kim Cooper ended up writing an absolutely killer OA article on the Feminine Complex, a band of teenage girls in Nashville in the late 60s who made music so great and unexpected that Jason Ankeny of Allmusic decided that they must be a hoax when this album was re-released in 2004. Nope. Go read Kim's article for more information.

Hot Club of Cowtown - Tall Tales (1999). I previous had two songs by this band, a Western swing band that was equally true to both words. And when I saw it on the cheap, I picked it up. Great stuff! Hard to believe that only three people could make such a swinging big sound.