Whether "Charley" or "Charlie," the diminutive of Charles is the name to use when tearing down musical barriers.


Charley Patton -
Screamin' And Hollerin' The Blues: The Worlds of Charley Patton, 1929 - 1934
. This is the motherlode of Charley Patton material, a box set by Revenant with awe-inspiring packaging and a sense of inclusion that encompasses not just everything Patton recorded during his brief career, but also tracks that he played on, some that he might have played on, a full CD of songs influenced by the man, and a CD of interviews with people like Howlin' Wolf, Pops Staples, and some oral history by a couple of guys who knew Patton well. I bought the downloads because the box set runs about $150. Having seen one in the real world, though, I think I messed up. The box is worth the price.
Charley Pride -
The Essential Charley Pride
. The very fact of Charley Pride is amazing. An African-American singer from Mississippi who broke the color barrier in mainstream Nashville country in the late 60s, Pride's hits are mostly in the countrypolitan (that's country-with-strings) vein. As with many established country singers from the 60s, Charley Pride's best work was his earliest.
Charlie Christian -
The Genius of the Electric Guitar
. Christian was the guitarist for Benny Goodman's combo for only two years, but during those two years he promoted the idea (which was then-unheard of) that the electric guitar could provide solos as meaningful as any horn. There's not much in the way of pyrotechnics here, but the sound of history being made is often surprisingly mild.
Charlie Haden - "Taney County,"
Steal Away
[with Hank Jones], and
Beyond The Missouri Sky
[with Pat Metheny]. Y'know, Shaft may have been a bad motherf- (you watch your mouth, Hayden), but he had nothing on Charlie Haden. Haden started out as a child singing folk songs on the radio with his family. Then a bout of polio in his teens prevented him from singing any longers, so he took up the double bass. He played bass professionally in his late teens for an early precursor to
Hee Haw
. At 20, he moved to LA and started gigging as a jazz bassist. Within two years he was in the most groundbreaking combo in the world as a part of Ornette Coleman's quartet. He played with Ornette Coleman for a decade or so, and then spent the next couple of decades playing experimental music in the Liberation Music Orchestra and lending himself to experimental rock, such as the Yoko Ono version of
Plastic Ono Band
. He jammed with the Minutemen in the early 80s, and his family has a strong connection with Mike Watt. His son Josh was in an SST band and later was the leader of the band Spain. He has triplet daughters Petra, Rachel, and Tanya, all of whom are involved in making interesting music. Rachel and Petra were in that dog, a post-punk band in the 90s. Rachel, a bassist, was one of the founders of the band The Rentals. Petra, who sings and plays the violin, has made some fascinating solo and collaboration albums, at least one of which was due to Mike Watt's prodding, and has also been in the Decemberists, as well as jamming with everyone in the music industry, including Sunn 0))). Tanya is a cellist who was in Let's Go Sailing and who is married to Jack Black, which means that legendary bassist Charlie Haden is Jack Black's father-in-law. Damn! Ok, the music. "Taney County," from the excellent
Quartet West
(which I have on vinyl), is a bass solo jazz piece that incorporates the folk song "John Hardy."
Steal Away
is a collaboration with the great jazz pianist Hank Jones which features the duo playing a number of old folk and gospel standards, as well as a cover of Josh Haden's "Spiritual." "Spiritual" also turns up on Haden's collaboration with jazz guitarist Pat Metheny,
Beyond The Missouri Sky
. Unfortunately, that album is as leaden as
Steal Away
is lofty.
Charlie Hurtin -
Lock, Stock, and Teardrops
. Rockabilly guy who does a cover of Richard Thompson's "Tear Stained Letter." I heard him play at SXSW this year. Pretty good! I like the theramin that pops up on one track, too.
Charlie Louvin -
Charlie Louvin
. The surviving Louvin Brother duets with a bunch of musicians doing classic Louvin Brothers tracks and one original: "Ira," a song about his late brother and musical partner. Guests include George Jones, Jeff Tweedy, Bobby Bare, Eef Barzelay, Elvis Costello, Kurt Wagner of Lambchop, and Will Oldham. Great stuff.
Charlie Parker -
Confirmation: The Best of the Verve Years
,
Bird of Paradise
, and
Jazz Masters
. The first collection,
Confirmation
, was recorded between 1946 and 1954, and stands as a testament to Parker's willingness to experiment with the boundaries of jazz. Besides the formative bebop, the included tracks touch of Parker's Afro-Cuban sessions, his strings sessions, his attempted album with Gil Evans, and several other ways that Parker pushed jazz into wild new directions.
Bird of Paradise
is an overview that touches on several of Parker's best-known recordings. A bargain release, the disc had no liner notes, but the allmusic review points out that Dizzy Gillespie is obviously present on many of the tracks. I wouldn't know. The last collection,
Jazz Masters
, is another cheapo disc on the Delta label that mainly comes from Parker's mid-40s period when he recorded for the Dial label. The songs are uniformly excellent.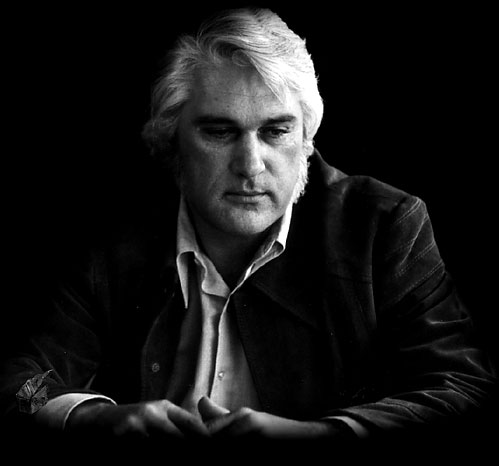 Charlie Rich -
The Best of Charlie Rich [Epic], Midnight Demos
,
Charlie Rich Sings The Songs of Hank Williams Plus The R&B Sessions
,
The Complete Smash Sessions
, and
Feels Like Going Home: The Essential Charlie Rich
. I think Charlie Rich may be my all-time favorite singer. A graduate of the venerable Sun Studios, Rich is usually considered a country singer, but for the life of me, I don't know why. Like Elvis at his best, Rich transcended the limitations of race in his time. Unlike Elvis, he wasn't a particularly flashy personality. In fact, unlike most everyone who recorded with him at Sun Studios, Rich didn't seem particularly interested in the showmanship and self-mythologizing that made Elvis, Jerry Lee Lewis, and Johnny Cash into legends. But Christ Almighty, as Tom Waits says on
Nighthawks At The Diner
, that he sure could sing, that SOB. Rich's voice is all about the dynamics, surging from tremulous vulnerability into, well, something not just celebratory but triumphant, all at the drop of a hat. Let's take one of my all-time favorites of his, "Life's Little Ups and Downs." The song is sung from the viewpoint of a husband who works hard and loves his wife, but has to disappoint her time and again because he just can't get ahead in his job. The music is pure Memphis soul: muted tones, piano and organ, guitar that invokes Pops Staples commenting around the margins, a quiet chorus humming: "I don't know how to tell her, but I didn't get that raise today/And I know how much she wanted the dress in Baker's window and it breaks my heart to see her have to wait/Cancel all the plans she made to celebrate/But I can count on her to take it with a smile and not a frown." The chorus singing with him here, the drums finally taking the beat: "She knows that life has its little ups and downs/like ponies on a merry-go-round." Then Charlie, solo, defiant: "And no one grabs the brass ring every time/She don't mind." Now Charlie's voice soars: "She wears a gold riiiing on her fiiiiinger" and then brings it back with an almost-growl, "And it's mine." DAMN, that's a level of detail and reality and hope and pride over real-life disappointment that other singers could rarely touch, let alone reach right through the words and emotion and touch you. Elvis at his best could lean into a song like this, but it's closer to Otis Redding than anyone. I'll tell you this: "Life's Little Ups And Downs" is the working title of my next work of fiction, but I may have to change it because the song is so much more than anything I could write. So, the music.
The Best Of Charlie Rich
includes some breathtakingly great material.
The Midnight Demos
is the second part of a collection called
Original Hits and Midnight Demos
. They are, as advertised, demos of Charlie Rich creating that Memphis stew of rockabilly, R&B, soul, gospel, and country that has no name.
Charlie Rich Sings The Songs of Hank Williams Plus The R&B Sessions
is a collection from Memphis's Hi Records, the home of Al Green. The Hank Williams covers first appeared as Charlie Rich Sings Country And Western, and, to be honest, they rarely hit the mark.
The R&B Sessions
, though, is Rich messing around with the Hi session musicians, and holy moley, it's righteous.
The Complete Smash Sessions
collects all the material from Rich's brief association with the Smash label, which produced two albums:
The Many New Sides Of Charlie Rich
and
The Best Years
. This collection includes those albums plus a couple of unreleased tracks, and man oh man, is Rich having fun, the singer at the top of his game.
Feels Like Going Home
was the first Charlie Rich collection I ever picked up, a choice from the bargain bin made even better by inclusion of two discs rather than one. I remembered Rich from his 70s countrypolitan records and figured I might like some of his collection, but most would be dreck. Then I put it on and heard the first few songs, which were good-to-great Sun Records rockabilly stuff, and thought: hey, score! This is okay! Then I hit "Who Will The Next Fool Be?" (Rich's biggest hit for Sun, although I didn't know the song at the time), and I was fucking
floored
. What the hell was this? Blues? Soul? R&B? If I didn't know Rich was white and recording for Sun, I would have assumed that it was the work of a black blues singer (Bobby "Blue" Bland, maybe) recording for Chess. And the greatness just kept coming: the classic country of "Sittin' and Thinkin'," which Elvis the C covered on
Almost Blue
, the swing of "There's Another Place I Can't Go," the plaintive "There Won't Be Anymore," the exuberance of "Mohair Sam." Heck, I should just mention all the titles; they're all genius. Even the countrypolitan stuff like "Behind Closed Doors."